Christmas falls on a Sunday this year every four to 11 years. The last time this happened was 2016. Those of us who came to Grace Fellowship Hall to celebrate that day had a great time. We won't see another Sunday Christmas for 11 years, so if you're curious about what happens, now's the time. Join us!
Fellowship member John Lande leads this special service, which starts at 11 a.m. And do join us early for coffee and conversation. You can expect some music, readings, meditation and friendly faces.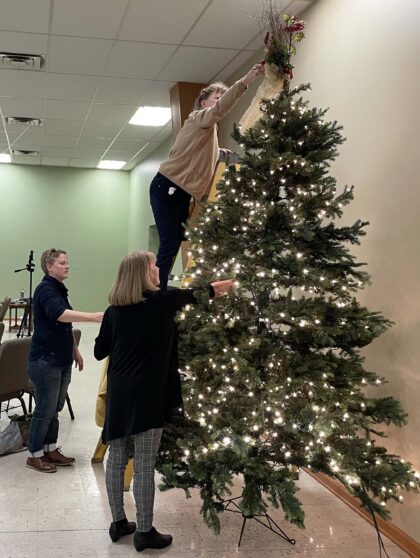 Our informal motto is "Deeds before creeds." Unitarian Universalism has roots in Christianity, but UU continues to evolve, drawing inspiration from many sources. The UU Fellowship of Columbus is truly non-denominational. Members subscribe to a range of religious, philosophical and ethical traditions. We are Christians, Jews, Buddhists, atheists, agnostics, humanists, Wiccans and more.
What ties us together are commitments to human rights and care for the planet. If you've had doubts about other organized religions, you might find a home here. (We're not that organized.)
We're meeting in person now, but watching local pandemic statistics. And we do take precautions, which you'll find here.
Topics: Christmas