Jeremy Scott Hobbs is well known in the Chattahoochee Valley as a human rights and healthcare activist. He'll talk about organized religion's role in exterminating faith among LGBTQ people.
Jeremy also has a personal story to tell. He was diagnosed HIV positive in April 2003 and given six months to live. Nineteen years later, he's director of Colgay Pride, a group that describes itself as "building a stronger and united LGBTQ community in Columbus, Georgia" He also is founder of Rise Above HIV (find it on Facebook) and of the Chattahoochee Valley Better Way Foundation, and hes the co-chairperson of  the West Central Georgia Ryan White Consortium.Jeremy has been featured twice in POZ Magazine, a national print and online source of news and information for people living with HIV, and he was awarded the key to the City of Columbus for his advocacy work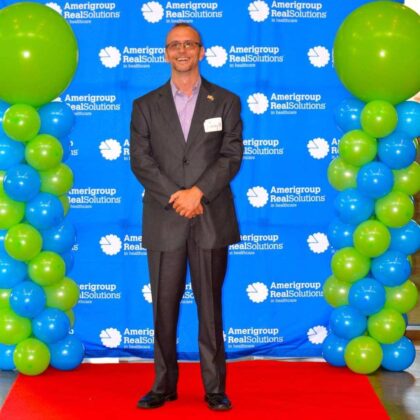 Our informal motto is "Deeds before creeds." Unitarian Universalism has roots in Christianity, but UU continues to evolve, drawing inspiration from many sources. The UU Fellowship of Columbus is truly non-denominational. Members subscribe to a range of religious, philosophical and ethical traditions. We are Christians, Jews, Buddhists, atheists, agnostics, humanists, Wiccans and more.
What ties us together are commitments to human rights and care for the planet. If you've had doubts about other organized religions, you might find a home here. (We're not that organized.)
We're meeting in person now, but watching local pandemic statistics. And we do take precautions, which you'll find here.
Topics: Human rights, LGBTQ