Fellowship member Jackie Waldman shares ideas about reducing holiday stress and making the most out of celebrations.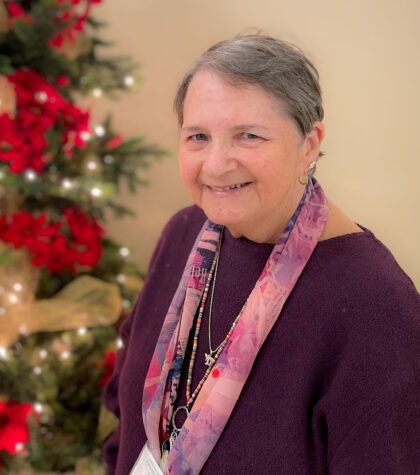 We're a progressive Fellowship that emphasizes deeds rather than creeds. Sunday services begin at 11 a.m. in Grace Fellowship Hall at 8827 Heiferhorn Way. Join us a little early for coffee and conversation. Guests and visitors are always welcome.
Jackie Waldman has a master's degree in social work, and she has worked with the elderly, the chronically ill and hospice patients. She moved to Columbus in 2021. She's active in our Fellowship and as a member of Temple Israel in Columbus. Jackie was born in Massachusetts, and she's lived in Boston, San Francisco and Honolulu.
Our informal motto is "Deeds before creeds." Unitarian Universalism has roots in Christianity, but UU continues to evolve, drawing inspiration from many sources. The UU Fellowship of Columbus is truly non-denominational. Members subscribe to a range of religious, philosophical and ethical traditions. We are Christians, Jews, Buddhists, atheists, agnostics, humanists, Wiccans and more.
What ties us together are commitments to human rights and care for the planet. If you've had doubts about other organized religions, you might find a home here. (We're not that organized.)
We're meeting in person now, but watching local pandemic statistics. And we do take precautions, which you'll find here.
Topics: Holiday stress