Next year the Unitarian Universalist Association will decide whether to expand UU's Seven Principle to an Eighth, which would be a call to work towards eliminating structural racism in ourselves and our institutions. UU congregations through the country are discussing it, and more than 150 of the 1,000 or so UU congregations and organizations already have acted.
Sunday services are at 11 a.m. Grace Fellowship Hall is at 8827 Heiferhorn Way in north Columbus, on the banks of Heiferhorn Creek.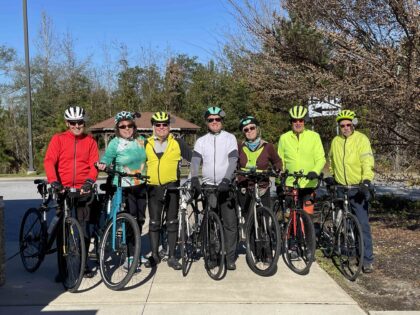 Bill Harlan, our speaker, is a past president of our Fellowship. He's been a member for nearly nine years, and he's currently our Sunday service coordinator and our "content creator" (as the kids say today), working on our website, posting to social media and shooting and editing videos for our YouTube Channel. And he's a bicyclist and a member of the UUFC No Wrong Turns Peloton.
Our informal motto is "Deeds before creeds." Unitarian Universalism has roots in Christianity, but UU continues to evolve, drawing inspiration from many sources. The UU Fellowship of Columbus is truly non-denominational. Members subscribe to a range of religious, philosophical and ethical traditions. We are Christians, Jews, Buddhists, atheists, agnostics, humanists, Wiccans and more.
What ties us together are commitments to human rights and care for the planet. If you've had doubts about other organized religions, you might find a home here. (We're not that organized.)
We're meeting in person now, but watching local pandemic statistics. And we do take precautions, which you'll find here.