A new and different kind of preschool has opened in Midland. Bloom, the Midland Forest School, bills itself as: "Nature based. Child led exploration. Endless fun." Founder/program director Lizzie Garrard DiQuattro will talk about connecting kids with nature in early education.
Our services begin at 11 a.m. (We have temprorarily suspended pre-service coffee during a COVID surge. (See below.) Our small campus is at 8827 Heiferhorn Way, in north Columbus.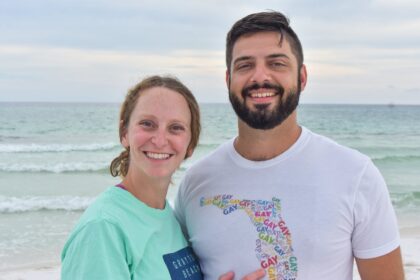 Our guest speaker grew up in the Columbus area. Lizzie and her husband, Ben, moved back in 2019 when they were new parents. "I was inspired to create Bloom when I looked around for forest schools and the nearest one was almost two hours away," she says. "I'm very passionate about nature, preserving it and learning all there is to know."
Our informal motto is "Deeds before creeds." Unitarian Universalism has roots in Christianity, but UU continues to evolve, drawing inspiration from many sources. The UU Fellowship of Columbus is truly non-denominational. Members subscribe to a range of religious, philosophical and ethical traditions. We are Christians, Jews, Buddhists, atheists, agnostics, humanists, Wiccans and more.
What ties us together are commitments to human rights and care for the planet. If you've had doubts about other organized religions, you might find a home here. (We're not that organized.)
We're meeting in person now, but watching local pandemic statistics. And we do take precautions, which you'll find here.
Topics: Educaton